The spread of new crown virus pneumonia in various countries has severely affected all walks of life. Many factories had to shut down. Many people lose jobs or work from home. Medical personnel, as the most critical force to fight the epidemic, persist in fighting the epidemic.
In China's fight against the epidemic, agv robots have played an important role in hospitals, especially in Wuhan, Hubei. They can perform tasks such as disinfection and drug delivery. The robot can be equipped with a disinfection box for atomizing and disinfecting the hospital. It can cover a disinfection area of 120 square meters per minute. It can replace the work of 4 professional disinfection personnel and can reach the operating room disinfection level standard. It can work continuously for 8 hours on a single charge. Robots are also used to deliver medicine to paramedics. The medical service robot is mainly used for the intelligent distribution of hospital supplies. It is responsible for the delivery of test orders, drug delivery, food delivery to the quarantine area, and recovery of clothing and medical waste. The robot can not only improve the efficiency of ward killing and distribution, but also reduce the risk of cross-infection caused by staff working in the ward for a long time, save the consumption of medical scarce supplies such as protective clothing, and save the time cost of medical staff.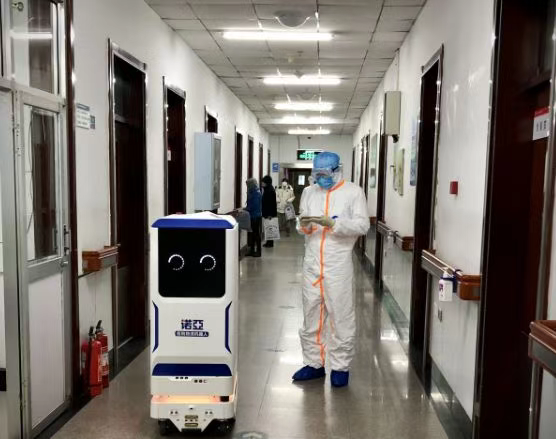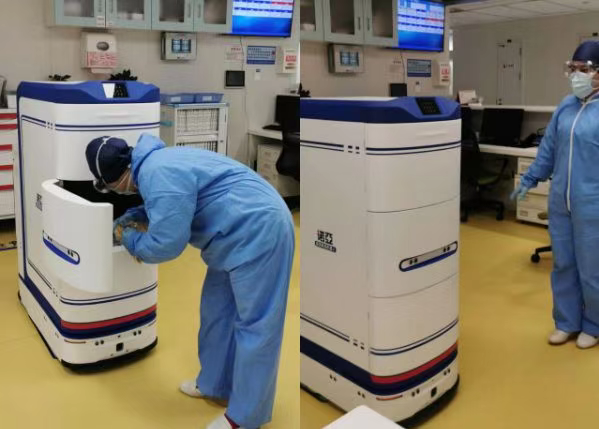 During the fight against the epidemic in about 3 months, many agv manufacturers in China launched robots used in hospitals and other scenarios. These companies include: Siasun, Gzrobot, ,Anze Robot, Seer Robotics, Quicktron, Geek+, Mushiny etc.
Many of these manufacturers use SDKELI laser lidar for obstacle avoidance and natural navigation. Jining Keli Optoelectronic Industrial Co, Ltd. has more than 20 years of experience in developing and producing optoelectronic protection devices. It developed and produced China's first Cat4 Safety Light Curtain with TUV functional safety certification, China's first CE-rated Cat3 Safety Laser Scanner, and China's first industrial-grade TOF Laser Radar. LS lidar has two types: obstacle avoidance and data. Obstacle avoidance radar scan radius is 6 meters, 10 meters, 20 meters. Output PNP or NPN. The data radar has a scanning radius of 10 meters and 20 meters, and the output form is ETHERNET.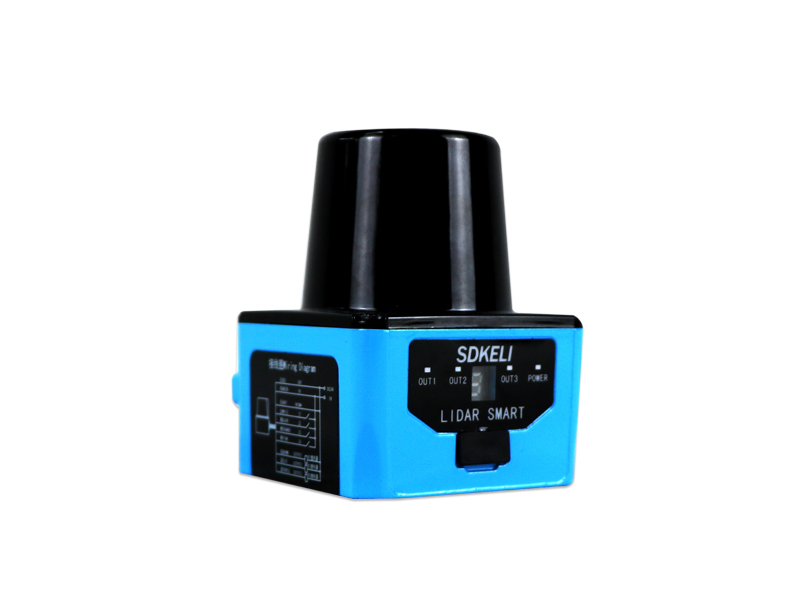 In the context of the spread of the epidemic, in addition to the increasing demand for robots in hospitals, in order to reduce contact in e-commerce platforms, express delivery, and takeaway industries, the demand for agv robots has also surged, which has also brought opportunities for agv manufacturers and accessories manufacturers.
Jining KeLi Photoelectronic Industrial Co.,Ltd
Business Type:Manufacturer
Product Range:Sensors , Sensors
Products/Service:Safety Light Curtain , Safety Laser Scanner , Safety Relay Module , Laser Safety Devices , Laser Radar , Light Curtain For Automation
Certificate:ISO9001 , CE , TUV
Company Address:A3 Building, Industrial & Education & Research Base of Jining High-Tech Zone, Jining, Shandong, China
Previous:
SDKELI Attended SIAF Guangzhou 2021 in Guangzhou
Next:
Press Brake Laser Safety Device