The Safety Light Curtain is also called photoelectric safety protection device (also called safety protector, punch protector, infrared safety protection device, etc.). In modern factories, people work more with machines on potentially hazardous machinery such as stamping machines, shearing equipment, metal cutting equipment, automated assembly lines, automated welding lines, mechanical transfer handling equipment, hazardous areas (toxic, High pressure, high temperature, etc.), it is easy to cause personal injury to workers.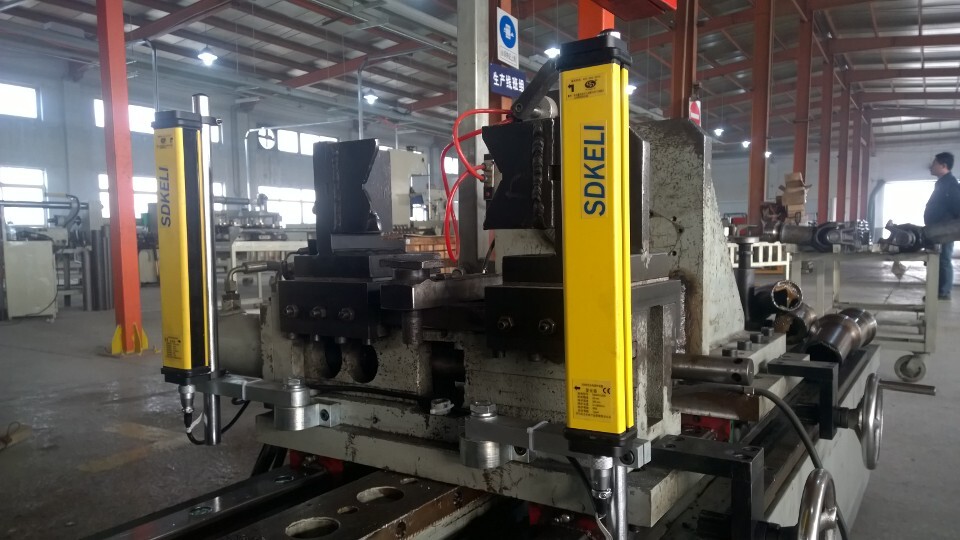 Safety light curtain operation method
1. Check whether the safety light curtain is firmly fixed on the equipment to be equipped, whether the transmitter and receiver of the light curtain sensor are in a plane, and the protection area bounded by the transmitter and the receiver should be in the plane. A rectangle.

2. Check that the transmitter and receiver of the safety light curtain are properly assembled in place with the respective cables and that the terminals of the cable are accurately and securely connected to the power supply and control unit.

3. Turn on the power to the safety light curtain sensor. At this time, the light curtain sensor starts self-test, synchronization and self-calibration. After about 1 second, the yellow indicator light of the transmitter is stable, and the receiver indicator lights are all off, indicating that the light curtain sensor is normal working status.

working state
1. When there is no intruding object in the protection area, the receiver of the sensor is in the light receiving state. At this time, the communication indicator (red light) of the receiver should be off, the emission indicator (yellow light) will be lit, and then the press is protected. The working switch of the equipment, the equipment can work normally.

2. When an object (not less than the minimum detectable body or resolution) invades the protection area, the receiver's red indicator light will be illuminated (either the receiver is in the blackout state or the optical communication is blocked). The device is controlled by the protection device and is in a forced pause state.

3. When the intruding object withdraws from the protected area, the light curtain sensor will return to the 1. state and the device will continue to work.

4. After the safety light curtain sensor is turned into the working state, use the test rod with the smallest diameter of the detector (or an opaque object of the same diameter, vertically invade the protection area, and translate in the protection area in clockwise and counterclockwise directions respectively). Movement, at this time the light curtain sensor should always have a red indicator light lit, and the controlled device will not work.