The word "AGV" is familiar from a stranger to a familiar one. It is used in various fields such as e-commerce, tobacco, and new energy, and has great market potential. AGV's navigation technology is also diversified. Laser navigation is one of the most advanced navigation methods. With the rise of domestic Laser Radar, AGV robots are expected to develop rapidly toward low cost.
AGV stands for advanced logistics technology
As an emerging logistics technology, AGV has the following advantages over other fixed logistics transportation lines: easy to transform, AGV has high adaptability to existing production sites, and can be deployed quickly; high adaptability, suitable for different shelves and pallets; high flexibility. The logistics path can be changed at any time, and capacity can be allocated according to capacity.
AGV stands for advanced logistics technology, and in many navigation methods such as electromagnetic navigation, magnetic strip navigation, QR code navigation, and without reflector laser, laser navigation is relatively more mature.
Laser radar, as the eye of robot, help the AGV robot to run stably
The key to laser navigation lies in the application of laser radar.
A laser radar is a radar system that emits a laser beam to detect a feature such as a position and a speed of a target. The working principle is to transmit a detection signal (laser beam) to the target and then compare the received signal (target echo) reflected from the target with the transmitted signal, and after appropriate processing, information about the target, such as the target, can be obtained. Parameters such as distance, azimuth, altitude, speed, attitude, and even shape to detect, track, and identify targets.
The development of laser radar not only promotes the application of AGV robots in more environments, but also increases the added value of the entire industry.
Representative company of laser radar: Jining Keli Photoelectronic (SDKELI)
As the leader of the domestic laser radar industry, SDKELI has never stopped exploring laser radar.
SDKELI launched the laser radar product in 2015. It is the first laser radar with functional safety certification in China. In 2017, it launched the first ultra-small size LS laser radar based on pulse TOF ranging principle. In 2018, China's first LSPDmini laser radar with smallest functional safety certification was launched.
Compared with competing products, SDKELI laser product is more user-friendly than foreign products. At the same time, the 20-year industrial safety photoelectric sensor precipitation makes the laser radar products reach industrial grade reliability and functional safety.

Representative products of SDKELI laser radar:
Ls Series Laser Radar
LS series laser radar can realize two-dimensional area detection and contour scanning with a range of 270° and a radius of 20 meters. It is compact, flexible, accurate, reliable and cost-effective. It is an ideal choice for mobile robots to avoid obstacles and navigation.
During the movement of the AGV, if obstacles or invaders appear in the protected area of the LS laser radar, the LS laser radar will give different warning signals to the AGV according to the distance that the obstacle or intruder appears in the scanning area. The AGV trolley performs alarm, deceleration, emergency stop and other actions according to the signal to protect the safety of the field personnel or the AGV trolley. This feature is especially suitable for some industrial vehicles with faster or heavy loads and more efficient protection of personnel.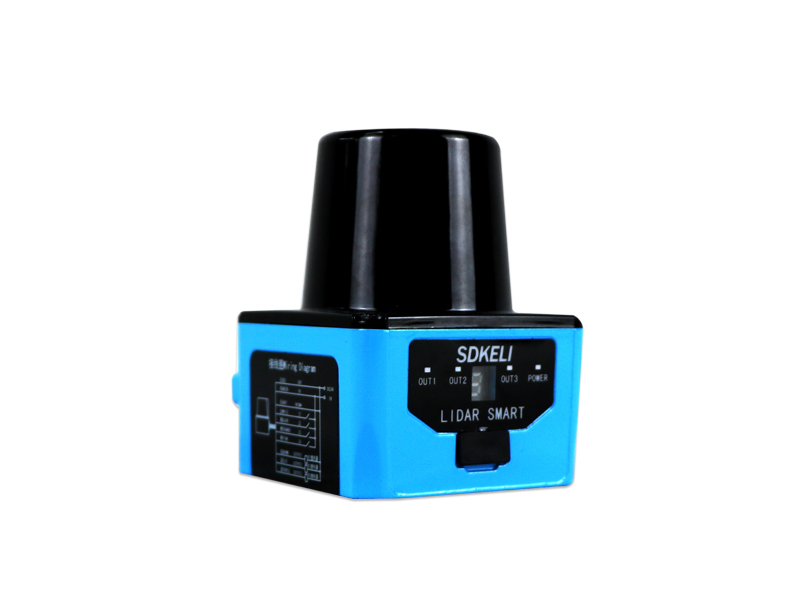 LSPD type Safety Laser Scanner
Safe and reliable: China's first safety laser scanner has reached the international advanced level; meets the standard IEC 61496 Type3 and ISO13849 PLd safety requirements; EMC design and rigorous testing to ensure stable and reliable operation in complex and harsh electromagnetic environment; narrow-band filtering Technology, strong resistance to light interference; Class 1 laser products, safe for human eyes.